Welcome to
Nascon Food Trading
Nascon Food Trading is a unique one of a kind food trading company in Abu Dhabi
In addition to NASCON's first grade well equipped and hygienic Butchery that serves a large variety of Lamb & Beef Meat cut to your taste, Nascon provides a wide range of premium quality, delicious, and healthy products like Olive Oil, Green & Black Olives, Maftoul, Zaatar, Freekeh, Jameed, Nabulsi Cheese and many kinds of Labneh made from Pure Sheep milk.
In Nascon Food trading, whether you shop your meat or pick up your Food stuff, you will be transported to our homeland back in Palestine & Jordan.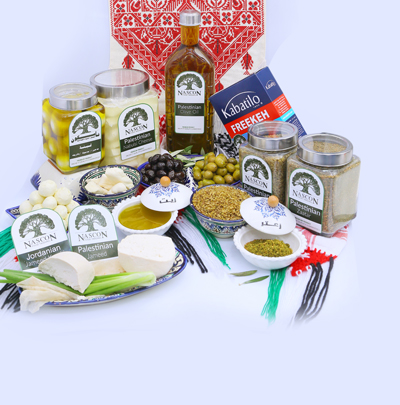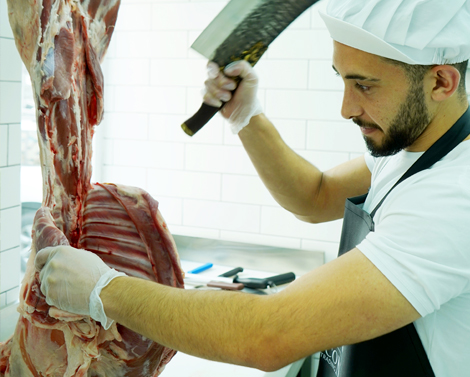 high premium quality
Why Choose Us
Delighting Customers With the Highest Quality at the Best Prices
Passionate and dedicated to our mission to bring you a taste of home
Established in 2022, Nascon Food Trading today is a leading name in the food trading business recognized as a one stop destination offering a wide range of premium quality products. We are proud to work hard everyday for the opportunity to being the Taste of Palestine and Jordan to you and your families.
Fresh products delivered to your door. Free Delivery In Abu Dhabi
Our Products
A Wide Collection Of Mouneh and Meat Products
What Clients Says?
A taste from home with authentic Palestinian & Jordanian products. Top quality with very good competitive prices. Love this shop and highly recommend it.
Deema Ghuneim
Google Review
You must try their Labneh, Jameed, Zaatar, Olive oil, Freeka, well, everything is a must try! Also amazing place for fresh meat with knowledgeable butcher and great service. It's my go to place for quality products from Alblad and they also deliver :)
Manal Nassar
Google Review
Welcome to Nascon Food Trading
Close and go back to page